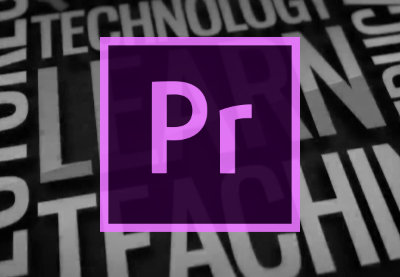 13 Cool Text Effect Video Templates for Premiere Pro
All it takes is sharp text with smooth animations to really grab a viewer's attention. Even if you don't know animation, you can use pre-built projects to create text animations.
My favorite part about these Adobe Premiere Pro projects
is their ease-of-use. I'm not a full-time pro video editor, but these
projects can make it look that way! Make sure to press play on each of
these previews to get a quick look at what they can do for you.
Cool Text Templates From Envato Elements (Unlimited Downloads)

One of the best sources for Premiere Pro text effect templates is Envato Elements. For a single flat rate, you can download an unlimited number of templates that are just waiting for your customizations.
Here are three of my favorite Premiere Pro text effect templates from Envato Elements:
Glitchy
text is sure to catch a viewer's eye with fast-moving, unpredictable
effects. These effects feel right at home in sci-fi and futuristic video
styles. Add them to your Premiere Pro project easily with this
template.
If
you want to give your Premiere Pro text effect some depth, you've come
to the right place. This template might look "pre-animated" for the
placeholders, but remember that you can update it with your
customizations easily. Just type over the built-in option and watch it
animate to life.
Comic
bubbles have some of the most memorable text effects. Create those
punchy "pow!" and "bam!" text effects with the help of this template.
You can add any text to a comic style bubble for a bit of fun in your
video project.
Cool Text Templates from Envato Market (Pay-as-You-Go)

With resolutions all the way up to 4K, this pack will automatically
resize and animate text. You don't have to animate these from scratch
just add your own text choice over the placeholders and watch it come to
life.
I like the flexibility of this pack. You could use it for everything from a title to a full typographic video.
This project is like two video
effects-in-one. Not only will it help you bring some fancy transitions
to your video, it also adds perfectly animated text to complement the
transitions. Try this project out to combine both in a single video.
Make your video feel secretive or off the
record using this project! With the Redacted Titles project, your video
can take on a spooky style by scribbling over the canvas with a text
overlay.

Note: works in Premiere, but requires you have After Effects installed.
Recreate a text exchange using this project. You can simply add your
own text into the placeholders of this project to animate a
back-and-forth conversation. The text messaging boxes will automatically
resize to fit the size of the text you add. Even though the default
view recreates the look and feel of iMessage or Messenger, you can
change the color and style easily.
I love this project for its ease of use and deep animation options.
With 19 different animation templates built into the project, you can
choose from any of them for incredible text animation. As always, it's a
breeze to just add your own text to the project.

Note: works in Premiere, but requires After Effects is also installed.
Perfect for overlays or titles, the animations in this project are
going to take center-stage. Just add your own text choice to the
built-in text boxes and Adobe Premiere will handle the rest. With 20
different animations and 5 variants each, there's plenty of room for
using this file on many Premiere projects without repeating yourself.
A call out title can draw attention to specific details or elements
in a video. This project is perfect for creating those easily in
Premiere to focus the viewer's eye on a portion of the screen. Call out
titles bring those helpful annotative details to explain the video
perfectly.
With 28 different styles for animating kinetic typography, this Adobe Premiere Pro project has a lot of value.
Note: works in Premiere, but requires the Essential panel.
This project would be perfect for a marketing or web design firm.
Just open it up and choose your own text that you want to animate as a
search term and you'll see it animated in a search box.
Every video editor needs an easy project for animating text as a
title or lower thirds pack. No matter which one you use, I love the
styles that are included in this project. Try them out to create
impressive animations with text in just a few minutes.
Learn More About Video
With these Premiere templates, you can create some amazing text effects, but you'll need to do more to get your video widely seen. Learn how to create an effective video marketing campaign from start to finish in our comprehensive guide.
More Eye-Catching Video Skills and Projects for Premiere

Adobe Premiere is one of the most popular video editing platforms, and it's easy to see why: it has robust tools but is relatively easy to use—and regularly improving.
Check out these other tutorials and projects to learn more about using Premiere for your next video project: