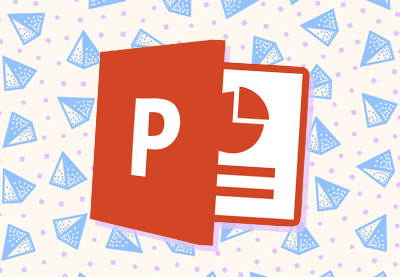 18 Cool & Creative PowerPoint Templates (Free PPTs to Download 2019)
We've all sat through forgettable presentations that leave us counting down the minutes until they wrap up.
But, some presentations strike us as unforgettable. Often, it's because of creative and cool PowerPoint templates. Bright colors, eye-catching imagery, and unique designs are the latest trends for the best presentations.
In this tutorial, you'll see cool and creative PowerPoints with free downloads. You'll also see premium cool PowerPoint templates from Envato Elements, plus some of the most creative PowerPoint templates from GraphicRiver. No matter which source you choose, you can use these templates to power a memorable presentation.
The Top Creative and Cool PowerPoint Templates
Creative PowerPoint templates with free download options are great, sure. But if you're willing to spend just a bit more than free, you can access the very best templates designed by professionals.
The best source for premium creative and cool PowerPoint templates is Envato Elements. With a single, flat-rate monthly fee, you can download tens of thousands of cool presentation templates in the Elements library.
Creative PPT templates with free downloads may sound good, but this "all-you-can-download model" actually has a lot more to offer. Each additional cool PPT template is free after you start subscribing to Envato Elements.
Know precisely what you're looking for? Look to GraphicRiver for cool and creative PowerPoint presentation templates. They're a significant upgrade over cool PowerPoint templates that are free. You pay only for individual downloads.
GraphicRiver's library is just as deep and offers another way to source eye-catching presentation templates while keeping cost reasonable.
For even more template options, make sure to check out the two articles below:
Let's look at five of the best cool and creative PowerPoint templates in the Elements and GraphicRiver libraries:
Although it's tempting to find awesome PowerPoint templates for free, they can't measure up to the incredible styling, and feature sets found with premium options. The Trendy template from Elements is designed by professionals, with over 150+ custom slides to choose from. These are split into five unique color palettes, with 30 elegant layouts found in each.
Many premium templates feature advanced, detailed graphics throughout to help wow audiences. Others take a more minimalist approach. Capsul is an example of the latter design philosophy. It complements and styles all of your content, without overpowering it with color and animation.
The Ocean Multipurpose PPT template has a strong focus on the colors of the sea, lending your slide deck a warm and inviting appearance. But it also has a strong focus on detail, with a full series of text and photo layouts to meet any need. And don't forget that you're working with PowerPoint's full suite of editing tools, allowing you to make your edits in seconds.
Cruise is an exceptionally flexible custom PPT template, especially if you're building a data-driven presentation. Explore infographic styles, portfolio layouts, device mockups, and more. Even the best PowerPoint templates for free cannot measure up to the standard of quality set by premium designs like this.
Creative PowerPoint templates free you from having to design beautiful slides from scratch. Halogue is a fine example of premium themes, with forty unique and versatile slides to choose from. Sleek layouts like device mockups and world maps are included—which are often not found in free templates from around the web.
18 Free Cool & Creative PowerPoint Templates
Creative PowerPoint templates with free downloads are "good enough" when you've got no budget to spare. Let's look at 18 of the best creative PPT templates with free downloads around the web that we've curated for you.
A creative PowerPoint template with free download packs like this is a basic starting point for your next project. It's easy to edit with PowerPoint's built-in tools. Add in your text and other content.
Hand-drawn artwork features in this creative PPT template with a free download. A total of 25 slides are available for your customization. You also can change the background colors right inside of PowerPoint.
With abstract graphics and over two dozen slide layouts, Woodville is a flexible free PPT template suitable for many uses. It can be utilized for portfolios, business pitch decks, and more. Don't forget to adjust slide layouts to fit your content.
Cool PowerPoint backgrounds with free downloads like this can jumpstart the slide-building process. It's meant to work seamlessly with built-in editors and tools. You'll find helpful documentation included if you need extra guidance.
Awesome PowerPoint templates for free typically don't specialize in particular themes, but this one has a musical focus throughout. However, it can also be customized for other uses with a few edits. In total, there are 48 different slides to choose from.
The colorful layouts in the Juliet Presentation Template are inspired by paint brushstrokes. This lends a creative look to the free PPT download. There are over twenty slide designs included, to display text, photos, charts, and more.
As the name suggests, these creative PowerPoint templates for free share a unifying design element: the color red. Beyond that, they're left up to the editor to arrange and style for a given purpose. This flexibility makes the template a versatile choice you can use again and again.
With 30 slides, this template includes a layout for most common purposes. Coupled with PowerPoint's easy content options, it can be made to suit virtually any project or theme. Featured prominently, you'll see large image placeholders, which are useful if you've got many photos to share.
Businesses can benefit from creative PPT templates with free download options like this one. With a variety of corporate slide designs, this pack can be used for an intro, a pitch deck, or a new product rollout. Mix and match included layouts with styles of your own as you work.
Earth tones and soft colors give the Staywild PowerPoint free template a distinctive tone. It's equally adaptable to personal, and business uses.
Whether you're building a corporate slide deck or an account of personal travels, Dion has a map theme to go along with it. Each slide features a world map. Maps are presented in sepia tones, lending a vintage look and feel to every slide.
Snug has a modern design emphasizing bright colors and bold, block text. Like most new PowerPoint templates for free, it includes only a handful of slide layouts. But those are customizable if you make use of PowerPoint's layout selections.
This minimalist template layout for PPT features:
five dozen unique slides
master slide layouts for rapid bulk edits
resizable graphics
Meaja includes a wide array of charts and infographic layouts. It's helpful if you need to simplify data into an easy-to-read format. Choose from a SWOT analysis, charts, tables, and more.
Watercolor elements make this creative PowerPoint template with free download style a practical option for most types of the slide deck. Beyond basic placeholders, you can drop in your content, like charts, videos, sounds, and more.
Free templates aren't as robust and powerful as their professionally designed, premium counterparts. What they typically offer is a basic framework, around which you can design your slides. Such is the case here, with a template you can easily edit to include custom colors, themes, images, and more.
Another clean, free slide layout design can be found here, with the BRONX Presentation. The free PPT download features creative arrangements of content on slides to maximize the available space.
Gear graphics are helpful visuals for project presentations, progress reports, and more. They symbolize growth and interconnected ideas. This template includes a cover slide and two basic layouts, which you can then modify to suit your project goals.
How to Customize Creative PPT Slide Templates Quickly
You've already seen some of the most creative and cool PowerPoint templates. But you may still be wondering how you can use them for your presentation. In this section, you'll see that in fact, it's easy to customize templates with your details. 
For each of these examples, I'll transform them in just three easy steps! Let's look at three examples from Envato Elements.
1. An Image Intro
Cool and creative PowerPoint templates use bright colors and image-friendly layouts. This slide from the premium Trendy template is a breeze to update and create a cool slide. 
Customize it in three quick steps:
Image. Click on the image placeholder and browse to an image to add it to the slide.
Headline. With a starting point of "Trendy," it's easy to type over the box and add your customizations. Click and drag to reposition it.
Sub-headline. Type over the placeholder text with an explanation that starts your slide with insightful information.
Presto! You've created a cool presentation slide.
2. Company Culture
Most slides are flexible enough to be used for a variety of purpose. On slide 5 in Halogue, you can add an image and a simple headline to create an eye-catching slide.
In three steps, I radically transformed this slide:
Replace the image. Click on the image placeholder and browse to your favorite photo to add it to the slide.
Re-color shapes. In the corners, click on the shapes and choose a new color on the Drawing Tools > Format > Shape Fill drop-down.
Type over the text placeholders. Finally, customize the slide with your presentation's specifics by typing over the text placeholders.
3. The Personal Profile Slide
If you're introducing a team member or founder in your presentation, I'm sure they'll want to look cool! Let's use slide 24 from Ocean to introduce a member.
Replace the image. Use a great image in the placeholder with your key member's coolest photo.
Update text. Keep the slide short and sweet and add only a few key details to the person's bio.
Re-color key elements. I changed the background color for this slide with the Drawing Tools > Format > Shape Fill drop-down.
With just a few clicks, each of these slides is customized. The advantage of starting with a template is that you save time to re-dedicate to preparing to speak.
For more tips to customize cool and creative PowerPoint templates, check out the guide below:
Learn More About Using PowerPoint
No matter what template you choose, PowerPoint provides an easy way to customize a presentation. And you might be surprised by how many features it includes inside of one convenient package.
When you learn more about PowerPoint, you can work more effectively. Use our guide, How to Use PowerPoint (Ultimate Tutorial Guide) to kick off your learning. The outcome means working rapidly in the app.
Here are three of the best PowerPoint tutorials in our library that you can use to become a master of the presentation app:
Design a Cool and Creative PowerPoint Presentation Today

In this article, you saw the best creative PowerPoint templates with free downloads. You also saw cool PowerPoint templates (for free) that you can customize easily with your content.
Don't forget: premium templates have a marginal cost, but a significant design edge over even the best PowerPoint templates that you download for free. Envato Elements gives you creative PowerPoint templates as part of a low-cost subscription, while GraphicRiver gives you pay-as-you-go cool PowerPoint template options.
No matter which marketplace you choose, using an eye-catching presentation is a significant upgrade over the built-in PowerPoint templates. Download one today and build your presentation rapidly!