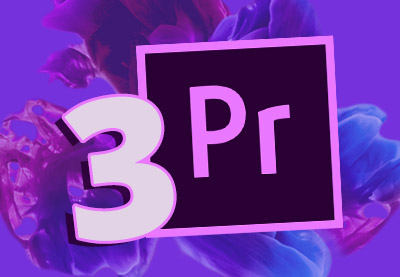 3 Top Ink Animation Templates for Creative Video in Premiere Pro
Whether you're creating an opener, slideshow, or logo animation, an ink-style animation brings a sense of artistry. And with the help of apps like Adobe Premiere and Envato Elements, you can create one of your own!
You don't have to hire an artist to create an ink-inspired video in Adobe Premiere. As you'll see in this round-up, you can use templates to skip the hard work of learning animation from scratch. 
3 Premium Premiere Pro Ink Animations
Let's check out three of the best ink-themed templates from Envato Elements. All of these are included with a subscription to Envato Elements and are ready-to-use in Adobe Premiere Pro.
Rorschach test or an inky intro? This Premiere pro asset walks the line, but either way, it for makes an eye-catching clip. Use it to open your scene with beautiful ink effects.
This Premiere Pro template looks hand painted, but you won't need to hire an artist to create an eye-catching photo slideshow. Use this template to combine your photos and create a brush stroked slideshow.
Set a strong tone for your next video with the help of this ink cinematic title pack. It's the ideal artistic opener for your next production thanks to an opener that creates inky artistic effects.
The Best Source for Adobe Premiere Pro Projects

All of the templates that you saw in this round-up are part of a flat fee subscription to Envato Elements. 
If you don't want to learn apps like Adobe Premiere Pro from scratch, it might help to start with a template. Templates already have most of the work finished for you. Just fill in the template with your details and you're on your way to create a great video.
All of these ink animations for Premiere Pro are available with your flat-rate subscription to Envato Elements. Try it out to source great video templates for your next production.
More Easy Premiere Pro Projects