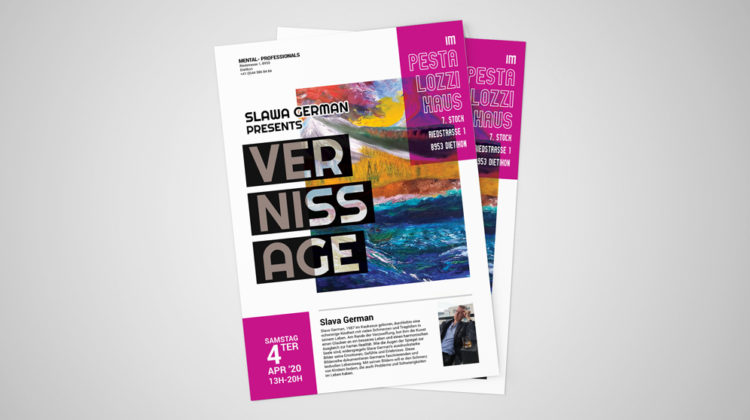 Vernisage of Slawa German
Gallery exhibition of the most famous works of Slawa German, a fine arts artist from Zurich.
Slawa German, born in 1987 in the Caucasus, experienced a difficult childhood with many pains and tragedies in his life. On the verge of despair, art offered him a belief in a better life and a harmonious balance to harsh reality.
Like the eyes of mirrors to the soul, Slawa German's expressive images reflect his emotions, feelings and experiences. This series of pictures document German's fascinating and painful life. With his pictures he wants to alleviate the pain of children who also have problems and difficulties in life.